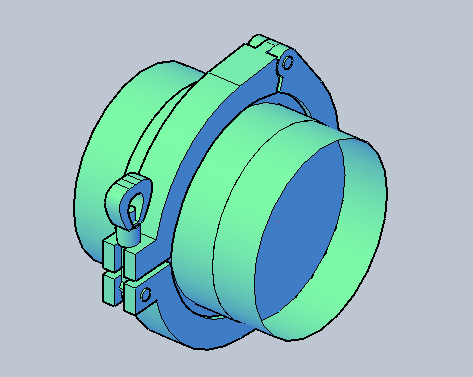 How to define the connection point for custom pipe clamp in order to build the AutoCAD Plant 3D Catalog
Tri-clamps are one of the most common types of pipe connections in the food, beverage, biotech, and pharmaceutical industries. This type of connection consists of a gasket compressed between two tri-clamp ferrules or flanges, which are mechanically compressed in place with a clamp. Tri-clamp fittings and gaskets are typically used in hygienic or sanitary fitting applications.
AutoCAD Plant 3D nowadays has become more popular and widely used by many engineering contractors, not only because of its easy-to-use software but also because it has the capability of building custom catalogs for pipes, fittings, and valves.
In this article, we just want to highlight the steps needed to define the connection points for a custom block-based tri-clamp.
1. Create the tri-clamp shapes with AutoCAD 3D primitives or convert them from other 3D CAD packages.
2. Create an AutoCAD block for the tri-clamp, align the tri-clamp with X-axis, color by block
3. Tri-clamp has two connection points with the "Undefined_ET" End Type.
The connection point should be on the far side of the tri-clamp. The distance of the connection point from the near side of the tri-clamp can be calculated below: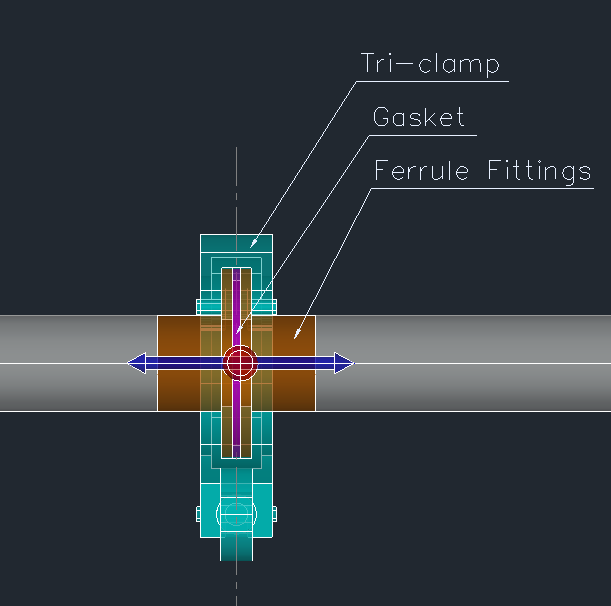 With this position of the defined connection point, when you reverse the connections of the fitting by using the "Flip Part" command, the fitting is still in the connected state.